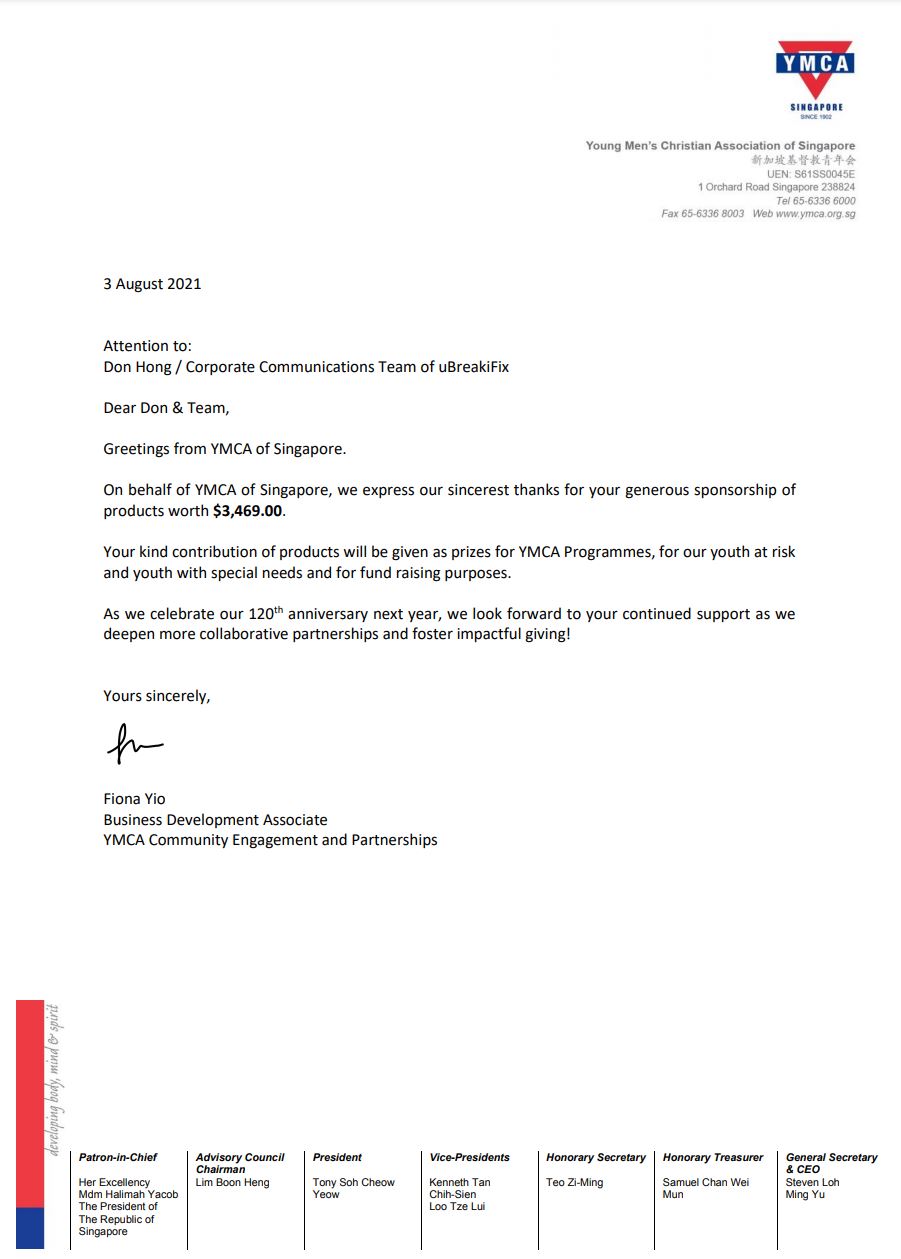 For FY2021/2022, we are pleased to support Young Men's Christian Association (YMCA) of Singapore as part of our CSR initiatives. YMCA is a volunteer-based Christian organisation that serves all members of the community through their programs, enterprises and services to develop the body, mind and spirit.
Thank you for keeping us going this far! What 237 customers say about our service:
For FY2020/2021, we are pleased to work with Family Service Centers in Singapore to sponsor deserving clients to repair their spoilt computers/phones. As of 1 Sep 2020, we have assisted 27 clients recommended by 11 FSCs to fix their gadgets needed as they go about their daily course of work or school. We continue to welcome financially strapped customers affected by Covid-19 to contact their FSCs, or schools or us directly for support. Email: ask@ubreakifix.sg
For FY2015/16, we are pleased to support the fundraising efforts of Shan You Counselling Centre (SYCC), a non-profit Voluntary Welfare Organisation set up in 1995 to provide professional counselling and social support services to the community regardless of race, religion or ability to pay. SYCC is a registered society and a charity with the status of an Institution of a Public Character (IPC). SYCC is a full member of National Council of Social Service and receives funding from Community Chest, Corporate and Individual donors.
Grateful to be able to support some Nepali students as they recover from the 2014 Himalayas avalanche.